A Cozy Winter's Night with billie

Why, hello there! And welcome to winter.
It sure has been way too long since we shared a blog post with you all. There's been so much happening at love billie, but we really want to share more regular blog posts with you all, for you to learn more about our products and how we love to use our hand-made, small-biz-made goodies!
On today's blog: Cozy Winter Nights. 
Despite being an avid summer-lover, I find nothing more satisfying than cozying-up on a winter night after a longggg day. You know, when you've just finished your tasks for the day, you've had a warm, hearty dinner and you're ready to get all snuggly, and create some ambience ahead of your down time?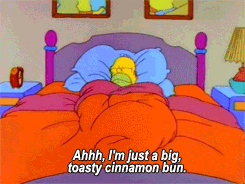 We think we have the perfect winter's night planned for you, accompanied by some of our favourite products to get you all cozy and pampered! 
1) Set the mood (and the yummy scent)
A delightful scent can really create the entire ambience of a space. Whether you prefer a candle for its calming flame, or essential oils for aromatherapy benefits, we've got you covered!
Essential Oil Soy Candle in 'Lavender' 
This gorgeous candle is made with pure lavender essential oil - enjoy the ambience of a candle whilst gaining the aromatherapy benefits of calming lavender. 
Essential Oil Blend in 'Relax' 

A beautiful blend of pure essential oils, ready to drop in your diffuser or oil burner
2) Soak them limbs
Soak away in a beautiful bath soak to recharge and rejuvenate! Optional: Netflix, herbal tea, red wine ;)
Moisturising Coconut Milk Bath Milk in 'Dreamy'

For ultimate relaxation, we recommend the 'Dreamy' coconut soak for its lavender buds. Plus, the gorgeous coconut milk will leave your skin silky soft.
Magnesium Bath Soak for Mindfulness
For a restoring soak, we recommend the Epsom Salt soak full of essential oils and petals. The salts will aid in rejuvenating your tired muscles.
3) Aromatherapy!
Essential Oils are our best friends. Thanks, mama earth! 
After your soak, lather some calming oils over your body to support a restful night's sleep ahead.
Essential Oil Roller in 'Sleep'

Combining powerful oils for relaxation like lavender and Marjoram, this beauty is perfect for your cozy evening.
Mindfulness Balm with Essential Oils
Another gorgeous option is the Mindfulness Balm - also full of great essential oils with calming benefits. Massage into your pulse points and inhale its relaxing scent - ahhhhh.
4) Get your glow on.
Spritz that cute face of yours and get glow-y!
Face Mist in 'Dreamy', 'Calm' or 'Petal'

These mists will leave your skin feeling fresh, hydrated and looking fab. They are also super gentle on the skin.
5) Mani-pedi, winter themed!
Is it just us, or is there something about having your nails done that gets you in that getting-sh*t-done vibe?
Our favourite winter shades include:
'Current Mood' by Miss Frankie
The ultimate deep-red for winter.
We love this fun shade of grey!
Miss Frankie Nails are also '5-free', meaning they don't include the usual nasty chemicals that traditional nail polishes do. They're also vegan and cruelty free - yay! 
Another fab product for your mani-pedi, are these Aloe + Vitamin E infused nail polish remover wipes. They'll leave your nails lush and ready to be pampered!


'Take Me Off' Remover Wipes 40pack 

We would love to see your cozy winter nights inspired by billie!
Follow and tag us on our socials:
Thanks so much for joining us, we hope you're feeling inspired to enjoy many winter nights full of self-care. 
'til next time!
- Soph x